DIY Witchy Infused Sugar Cookies
Halloween season might just be fading from our minds, but with the holidays looming ahead and many months of cold weather here in the U.S. we would venture a guess many of us could use some more witchy goodness in our lives. I know how overwhelming it can be, especially during busy months, to take some time for yourself to set some intention, practice mindfulness, and look ahead with determination and acceptance.
That's why we wanted to put together a simple, quick way to increase the witchiness in your life and practice some intention-setting, self-affirming, protection magic for busy lives. It can be easy to feel like you need a ton of knowledge, lots of practice, full tomes of spells, and a full manifestation of a witchy persona to practice magic, but as Practical Magic taught us, "there's a little witch in all of us." And why not make our magic be a sweet treat?
What You'll Need
Sugar Cookies (Homemade, Store-Bought, Whatever!)
Sugar (Sugar Substitute is Fine!)
Lemons (3-4)
Oranges (1-2)
Thyme (Fresh or Dried)
Sage (Fresh or Dried)
Cinnamon
Clove
Egg Whites (1-2 Egg's Worth. For a vegan option, replace with coconut oil.)
Storage Containers for the Sugar
Zester for the Fruit
Measurement Suggestions Below (Measure with your heart!)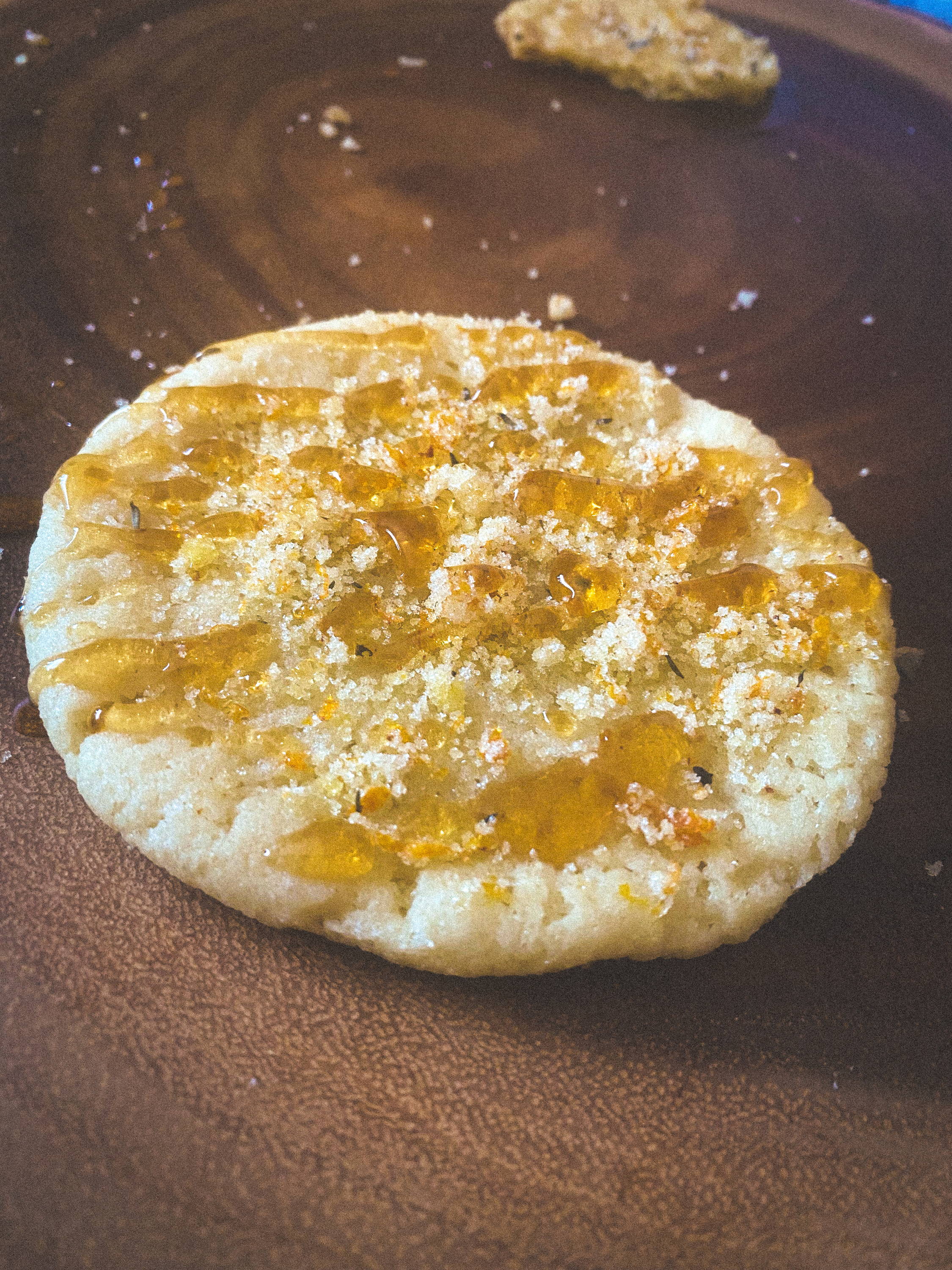 The Magic of Herbs & Spices
With winter rapidly approaching, we decided to emphasize protection, healing, and comfort, with some added love (self or otherwise) and general happiness. These were our flavor and intention combinations:
1.) Lemon Zest (for love and happiness) + Sage (for protection and healing) + Clove (for comfort and extra protection). Drizzled with honey for an added dose of sweetness and soothing, winter hardiness.
2.) Orange Zest (for prosperity and joy) + Thyme (for courage and healing) + Cinnamon (for love and success).
Herbalism and the study of medicinal properties belonging to spices and herbs has been practiced for eons and sprinkling some infused sugar on cookies (or adding it to tea for a quick fix!) is a subtle but no less powerful application of the magical properties believed to exist within even the most familiar of fruits and seasonings. We used the exceptional, green witch essential book, Cunningham's Encyclopedia of Magical Herbs as our source for the magical properties for each of our star ingredients, and cross-referenced them with The Green Witch: Your Complete Guide to the Natural Magic of Herbs, Flowers, Essential Oils, and More (which is free for Kindle Unlimited!) to make sure our combinations were as exact as possible.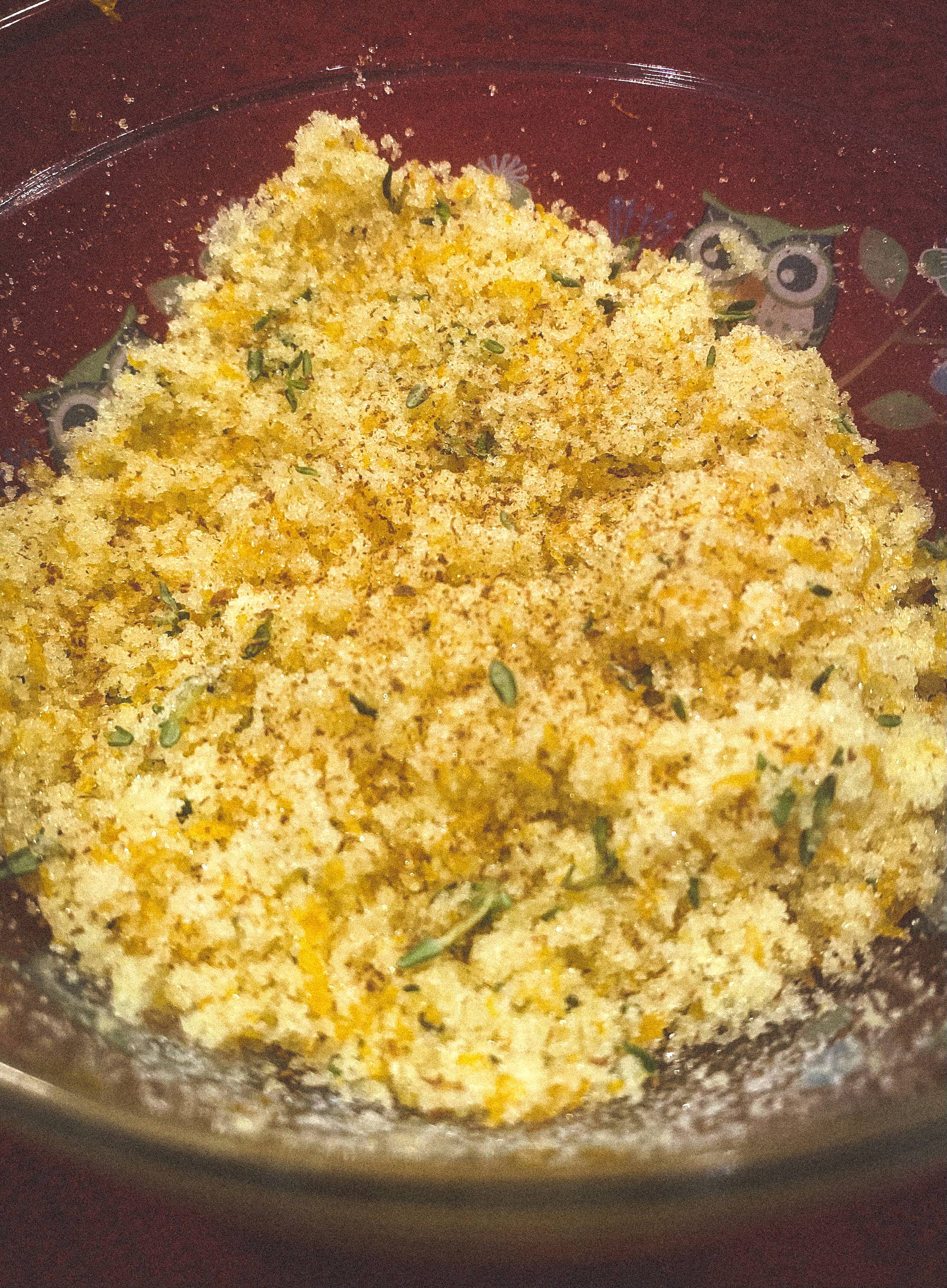 The first step in this process can be done weeks or months in advance! We decided on the following combinations:
Start by adding a cup or two of sugar to an air-tight container. Then, grab 2-3 lemons and add their fresh zest to the sugar, to taste (keep in mind the longer you store the sugar the stronger the flavor!). You can absolutely eyeball each of these ingredients and follow your intention!
Then, dice up some sage or add some dried sage to the mixture, roughly a tablespoon per cup of sugar (again, or to your preferences). Finally, sprinkle in some clove to suit your tastes (I used around a teaspoon) and mix well, then seal up the infused sugar concoction until you're ready to use it. Infused sugar can be stored in a dry, cool place for 2-3 months.
To repeat this step with our other recipe, start again with a cup or two of sugar and add the zest of 1-2 oranges. Combine with fresh or dried thyme, roughly a tablespoon per cup of sugar, and finish by sprinkling cinnamon (a teaspoon or so, but to your preferences!). Mix well, seal, and store!
Obviously, you can mix and match these combinations to your heart's content. This is your magic, your intention, and your workings! Feel free to eyeball every ingredient, measure with your heart, leave out ingredients or consult with the green witch books listed above to add your own elements and goals.
Full disclosure, I opted for store-bought dough for this recipe to save on time and ingredients. If you have a beloved family recipe or a sugar cookie recipe you've been dying to try, these infused sugar cookies are a great option! Your cookie base doesn't have to be a sugar cookie, either – you can add this to bread dough, other cookies, cream cheese, tea, anything you like!
Whatever your dough of choice, position the cookies on the baking sheet. Before placing them in the oven, lightly beat 1-2 egg whites (depending on your volume of cookies) and lightly baste each cookie with the whites, before sprinkling on your infused sugar. If you are vegan, coconut oil is an excellent substitute for the egg wash. As you add the sugar, think about the magical properties that you want in your mixture. Setting this intention is a great way to be present in the moment, focusing on your wants and needs for the future. Add as much or as little of the sugar as you like, then bake as normal according to the directions.
I found that adding a little more sugar in the last minute of baking gave the cookies extra flavor oomph but do play around with the method. Let us know what worked for you!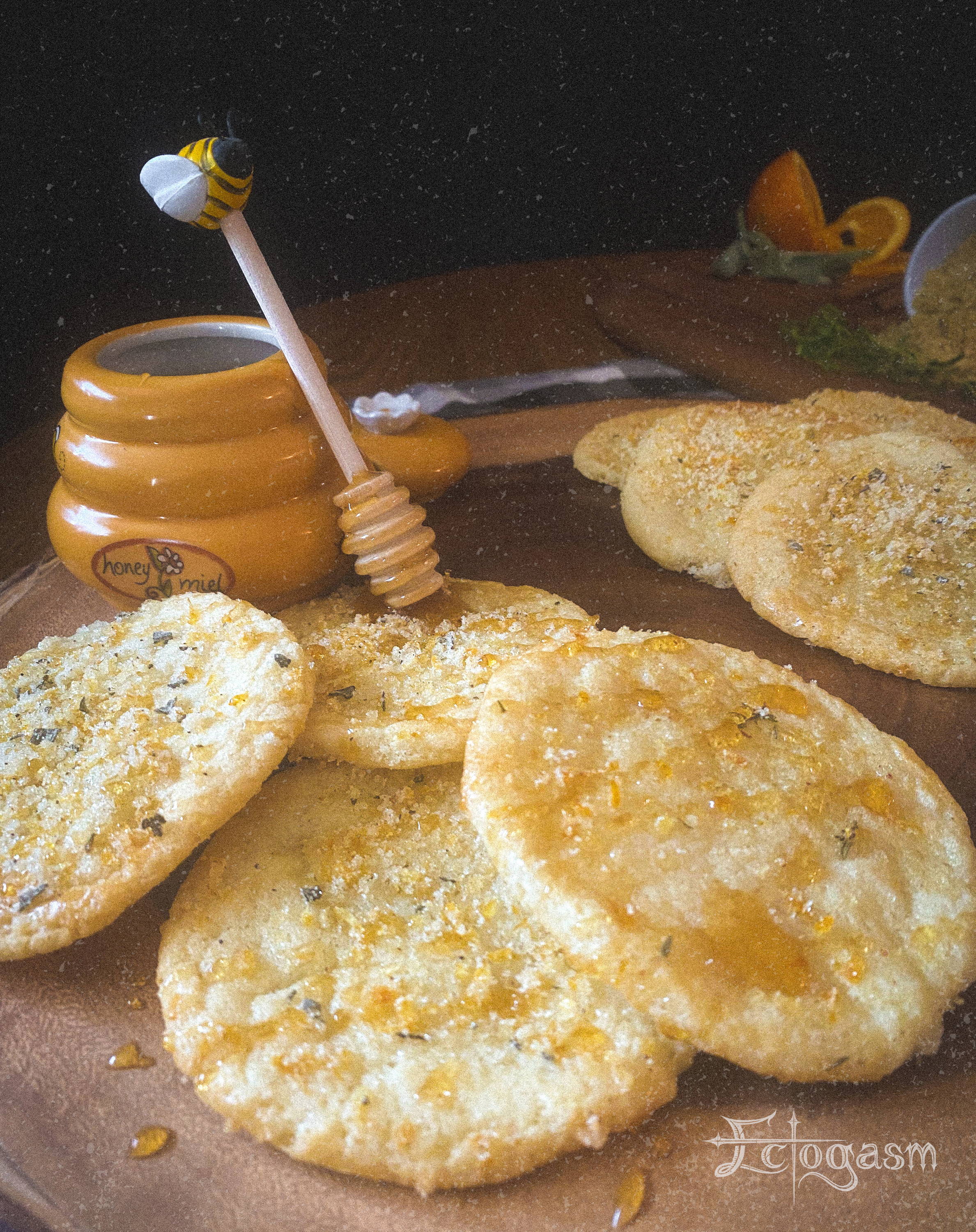 These cookies are excellent served with tea or coffee, and they're subtle enough that non-witchy people in your environment certainly do not need to know that they were made with magic intentions! Save your leftover sugar and add it to other recipes as you go – it makes for a quick witchy, magical pick-me-up here and there throughout the winter! These also make fun treats to share at events, with or without mention of their witchy origins, and they also are a great way to celebrate the upcoming full moon with a mug of warm beverage, a tasty cookie, and some moonlight for company.
*This article contains affiliate links, where we get paid a commission if you click our link then purchase. We only recomended products our staff has tried.

Shop These Tea Time Party Favors