How To Keep Enamel Pins From Falling Off
My enamel pins are designed to stay once put and I have yet to hear a customer tell me theirs was lost. But if you want extra protection, or are a collector of vintage and rare pins, here are some tips to make sure they don't fall off.
If you're protective of your favorites, or wear your pins in an area that recieves a lot of knocking around, such as a backpack, these are great to have. Locking pin backs lock into place for extra security and are the sturdiest type of pinback. To remove them, a spring mechanism on the back must be lifted.
If you're 100% sure about your pin placement, seal the deal with a dot of super glue in the pin's clasp.
3. Buy Pins with 2 Pin Backs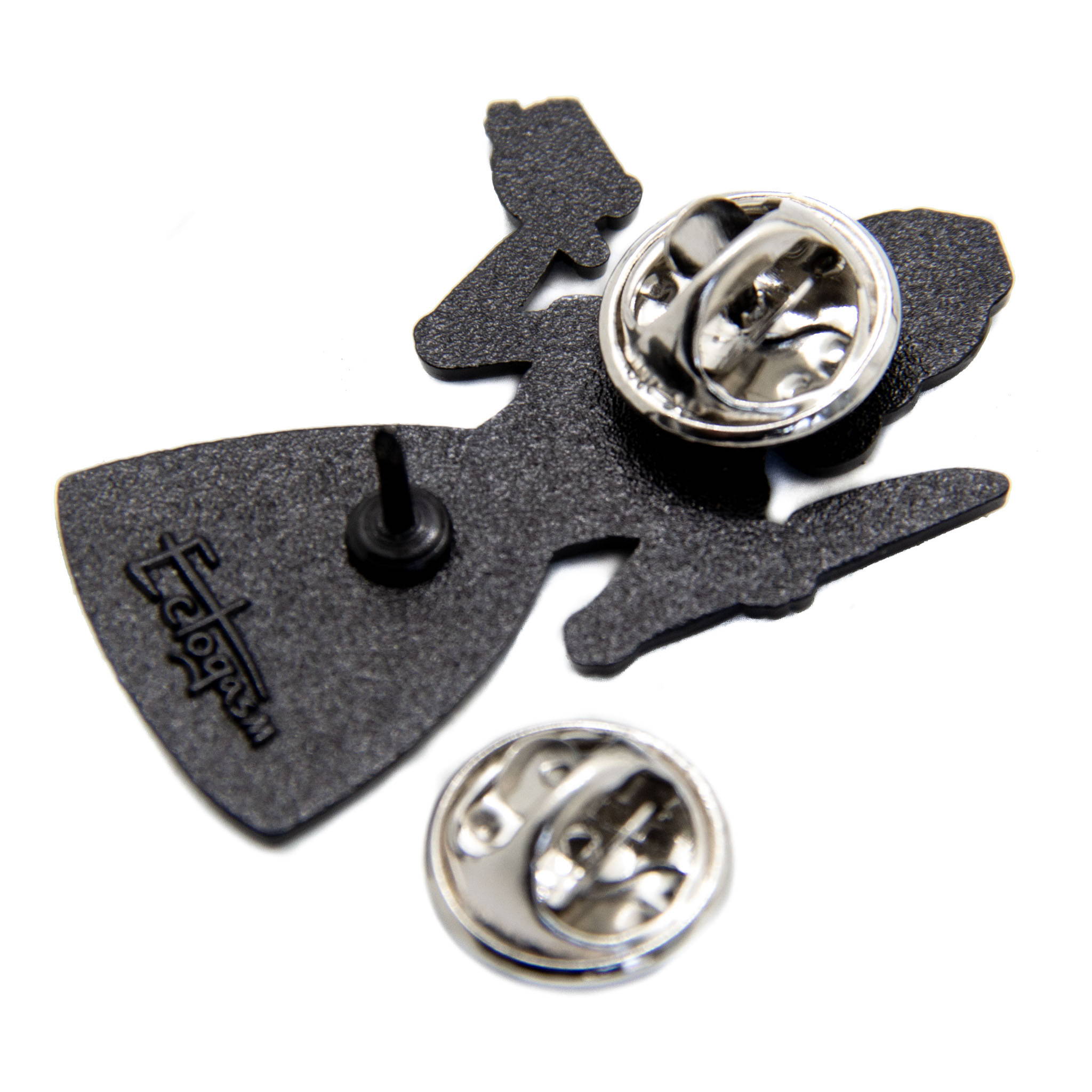 Whenever a pin is large enough, I design them with two clasps on the back instead of one. This makes them extra secure and keeps them from spinning around.
4. Put 'em somewhere safe
When you're not wearing your pins, put them somewhere safe. A cool display is a great way to show them off without the risk of losing them. This is especially good if you collect vintage or rare pins, which cannot be easily replaced. 
Happy wearing! 
Shop Ectogasm's Best Selling Enamel Pins